The company was set up under the name West Wind in 1982. In the foundation year the company moved to 6515 Sunset Blvd. on company's premises what is rich in tradition.

In 1985 the name was changed in StarRyder. We did our own movies in two studio buildings and rent other stages out to independent producers. Several shows made there which were sold successfully to England, Germany and Italy. In 1997 the studio technique was improved. A TV transmitting truck was bought, the biggest at the time in the west of the United States.

1997 - 2010 StarRyder.tv made several mystery-series together with partners. StarRyder took over collapsed movie-projects and finished over 50 movie projects.
Since 2011 entertainment programs are produced for flight passengers. In the same year StarRyder.tv was converted into a share corporation, still in the property of George and his sons.

2013 we got a big building in New York City, on W 30th Street. It is over 100 years old. (1916)

In December 2016 StarRyder.tv leased a part of its premises in L.A. to a hotel company. Two nightclubs, several stores and an art-hotel moved to us. The art-hotel held several events in the historic landmark. All that makes the place more attractive.

In July 2017 we build up three new TV- studios with rooms for the post-processing on W 30th street in New York City.

In Spring 2020 the operative management moved to Praslin Island, Seychelles.

In November 2020 we started a local TV-sale in New York City. For the worldwide viewers we still have our Satellite Service on Intelsat 14.

In Spring 2021 we sold the ground in L.A. and started a new stage project in the sunny Miami, FL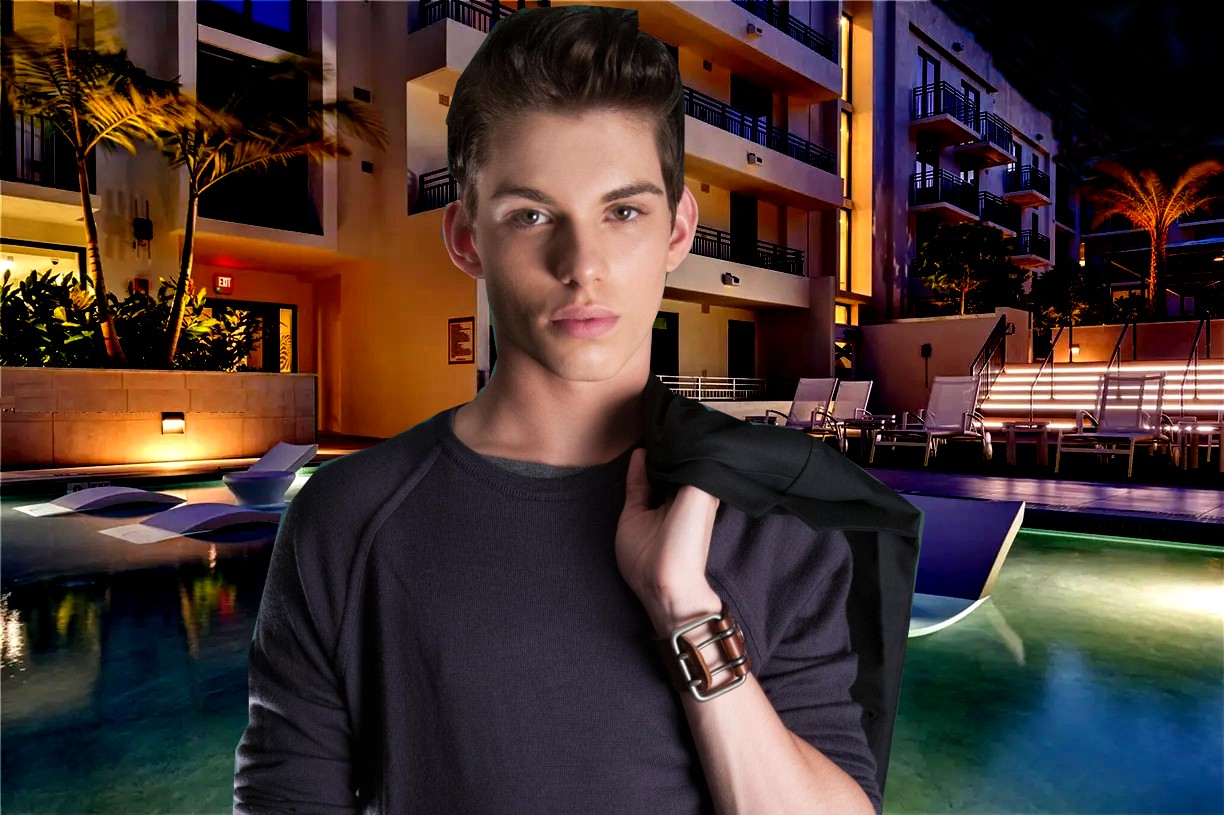 DANIEL RYDER, CEO
The CEO is the grandson of George Ryder
Within the last few years the StarRyder studios has cooperated with many film production companies. In some cases only our post-production rooms were used. Other producers shoot only scenes with us. Here now you find only those production companies which produced complete movies or television production in our studios or stages.
Antenna 3, Madrid, Spain
Air Austral, Reunio, France
Castle Rock, Beverly Hills, California
CFEG Independent TV, Abbotsford, Canada
CKSO Independent TV, Ontario, Canada
CLT Media, Luxembourg, Luxemburg
Cyprus Broadcasting Corporation, Nicosia, Cyprus
Dreamsworks SKG, Glendale, California
Filmsways, Somona County, California
Fox Atomic, Los Angeles, California
Hannover House Film, Springdale, Arkansas
Image Entertainment, Los Angeles, California
KBS World, Seoul, Rep. Korea
Liberty Media, Los Angeles, California
Miami Air International, Miami, Florida
MTV3, Helsinfors, Finland
National Public Radio, Washington DC
Norflicks TV, Toronto, Canada
Pixar Studios, Emeryville, California
Radio Culturá, Sao Paulo, Brazil
Radio France, Nice, France
Rogue Pictures, Los Angeles, California
Sherwood Pictures, Albany, Georgia
Special Broadcasting Service, Sydney, Australia
Sveriges TV och Radio, Stockholm, Sweden
SSR, Bern, Switzerland
Tevacom, Malmö, Sweden
TG 4, Dublin, Ireland
Triumpf Films, New York City, NY
Troma Entertainment, New York, NY
TV 2, Kobenhavn, Denmark
We celebrate over
40 great years
1982 - 2022