.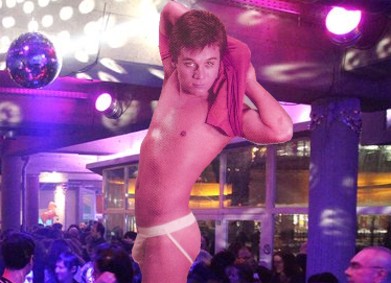 the former producer was also a good stripper
When the show started in 1998 the Romeo Cleaners did the the service job serving drinks and food to the guests. But the Romeos where happy nude cleaner. The producer had the great idea to put the waiter behind a big sofa from where he served chips and drinks. Well, the sofa did not covered the most but not all good parts away. Soon the show became popular on several cable-tv-networks. Producer Marcus de Scully made over 150 shows. The first name was »Romeo Talk« later they changed the name into »Queer Talk«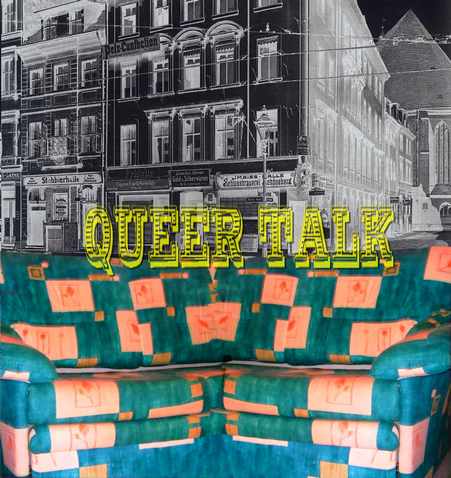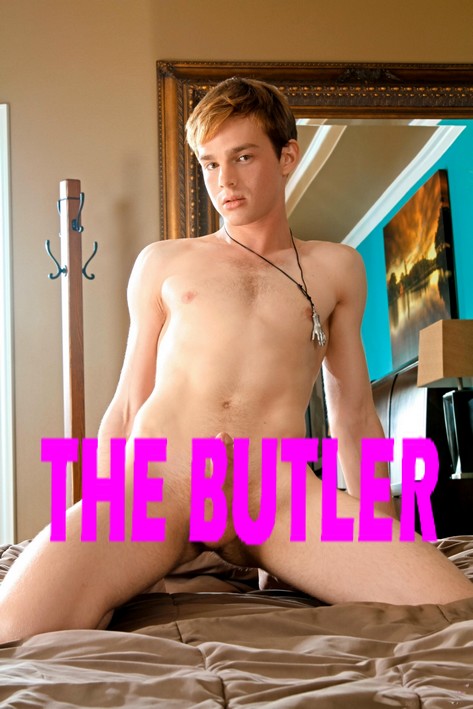 above: the production team today
left: Calder Hillson - he loves to be naked
In late spring StarRder.tv and producer Bruce Hamilton planed a weekly talkshow made our new studio in Nomad, Manhattan. After he watched a copy of the good old »Romeo Talkshow« Bruce wanted a re-animation. His friend Calder Hillson took over the butler part. - In former times the »Romeo Talkshow« was open to public. »It is a tiny studio and we don't want here any problems, but maybe we do some public shows soon«, the producer said.
Fancontact:
fan [at] starRyder.tv
The Romeo Talkshow StarRyder TV # 310 West 52th street, 10019 New York
producer Bruce Hamilton

butler Calder Hillson

technical master Adam Kildary

headhunter Dafu Efren Ming